Testimonials:

Coming soon:
Blog
Case studies
Professional Profile
Margaret Lobo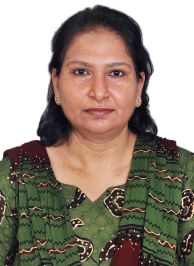 Qualifications

Senior Management Programme – IIM Lucknow , April 2012
Post Graduation Diploma on Education Management – Symbiosis Pune, August 2011.
Graduation in Commerce from Shri Chinai College of Commerce, Mumbai, April 1986
Presently studying for First Year MA Economics…want to pursue a Doctorate in Education Management.
Summary of Experience
Responsible for administrative control, timely execution as per quality standards, and within the budget.
Over all in charge of the smooth execution of several projects across Vasai and Mumbai.
Strategic planning, budgeting, monitoring & directing the project team and various sub contractors/ suppliers to meet the project demands.
Estimating Finance Requirements for smooth execution and generating MIS and getting it approved from the Board of Directors.
Fund disbursements as per the progress of work at site. Maintaining Books and timely submissions to Head Office.
Defining project scope and floating tender documents/ inquiries to local and international companies with all technical details; evaluating bids, negotiating and awarding sub-contracts on most competitive terms.
Coordinating the procurement activities; procurement of material from domestic and international market, managing the import of machinery & other equipment from china etc and identifying the procurement strategy to deliver the cost objectives, estimations, techno-commercial evaluations, contract negotiations etc.
Actively involved in drawing up detailed project plan and schedule of activities, clearly delineating time /cost parameters for execution with systematic dissemination of information to avoid any ambiguities.
Looking after other operational activities like tendering and estimation work for civil projects, preparing direct and indirect cost analysis and quantity surveying.
Spearheading efforts across hiring manpower, interviewing technical and non-technical candidates and placing them as per the project requirements. Creating a cohesive team for timely deliveries.
Shouldering wide array of responsibilities like managing the construction management team, establishing and overseeing the construction process, quality administration, inspection and auditing; responsible for all contract closures.
Liaising and coordinating with different teams and addressing various concerns related to build ability issues and resolving them during construction process; liaising with manpower suppliers, follow-up of contractual communication with clients, sub-contractors and suppliers.
Facility management, CRM, Society Formation and handover to members
Work Experience
1992 to 2014 Evershine Group
I have been associated with the Evershine Group since June, 1992 and have participated in the Development and Execution of more than 60+ million sq.ft of development in Vasai and Mumbai.
Evershine City- Vasai (30 mllion sq.ft)
Designation : Chief Officer – Operations.
Project Commencement: April 1992/ Completed Feb 2010
Highlights: This is a township of 6500+ apartments, spread across 220 buildings of ground + 3, ground +4 and ground +7 stories. Other amenities like a 1000 lines telephone exchange, 2000 lines cable TV network, schools, shopping centre, Public Amusement park. Jogging Tracks, temples, transport facility of Point- to-point service from vasai station to the township were executed during this time.


Nov 2010 – April 2014 : Rustomjee Evershine JV(REJV) GLOBAL CITY, Virar.
Designation: President - Infra – GLOBAL CITY (Virar)
GLOBAL CITY is a 157 acre Residential cum Commercial Township of 100 million sq.ft development. We developed around 40 million sq ft and another 40 million was sold to other developers. Another 20 million is still to be explored.
Projects worked on:
Yazoo Park, a Recreational Public Park of 12 acres, inaugurated on diwali 2011.
Rustomjee Cambridge International School, inaugurated on 1st June, 2013 .(1.5 million sq.ft)
Infrastructure Development of Roads, Drains, Landscaping of around 8 kilometers.
Clubhouse is still under construction….RCC is completed; now finishing is going on. ( 2million sq.ft.)
Other Projects:
The Jassibai Bhawandas Ludhani Charitable Trust.
Simultaneously in 1998, I was given additional charge of the Education Management for the Evershine Group. I then got an opportunity to set up two S.S.C English Medium Schools namely J.B.Ludhani High School at Evershine City and Ludhani Vidya Mandir at Waliv at Vasai, under the aegis of J.B.Ludhani Charitable Trust . It now has strength of 3000 students on roll and 158 teaching and non-teaching staff.
And presently I operate as the Executive Director for both the Schools.


Social Responsibility:
It has been my desire to work with the less fortunate, orphans and street kids. Along with some friends, we set up a Charitable Trust called Karuna Welfare. We acquired a 3 acre plot at Waliv Vasai, and Constructed a school building of 50,000 sq. ft. called ~The Ambassador High School. And a Residential hostel building of 30,000 sq. ft. for the orphans. Presently more than 2000 day scholars are on roll in the day school, and about 100 orphans reside at the orphanage and attend the same school.
Funds donated by The Ambassador Network USA. (AMWAY)
Commencement:
School building in Jan 2004 and completed in April 2006.
Hostel building in April 2006 and completed in May 2008.
Project cost- 5 Crores.